Welcome
My CD called "A Passionate Horn" is available

here

and on

cdbaby

.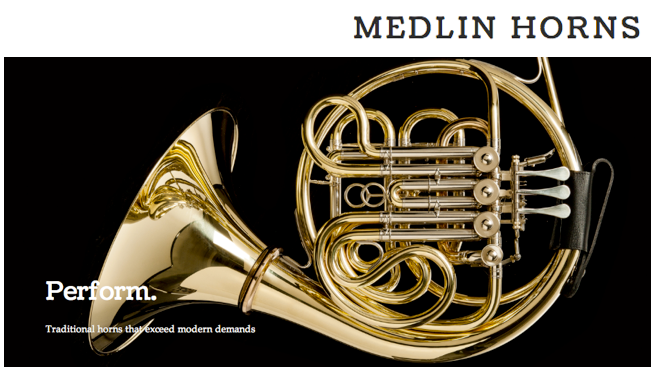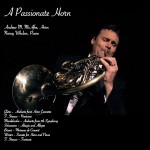 Andrew McAfee's Début Solo Horn CD
Review by Marvin J. Ward, CVNC.org
"McAfee demonstrates an excellent control of dynamics and execution of the nuances. His playing is as smooth as butter."
March 29, 2012 -Williamsburg, MA.
http://cvnc.org/article.cfm?articleId=5455
"It is clear from the first track…that McAfee's project is musical expression. Sure, he possesses a big, warm sound, but the Romantic sentiment behind each piece shines through every phrase… He plays with a huge dynamic range, really letting go when the moment is right… We should all play Hindemith the way McAfee plays Winter – with full commitment to the feeling of the music. The closing work, Franz Strauss's Fantasie, shows excellent style and plenty of panache. This is an enjoyable CD throughout."
by Dan Grabois for The Horn Call, October 2012, p. 93-94 (page 1, page 2)
NEW!! McAfee Method "video-links" version has all
the horn lessons.org YouTube video links
embedded in the PDF files! It's a $60 value for only $40! Be sure to ask for it.
After 30+ years of teaching and performing professionally, I have found that there are some fundamental embouchure principles that apply to horn players and possibly all brass players. I have organized these principles into short and entertaining videos (so you can view them on your iPod, computer or TV) and in my horn book called The McAfee Method.
These techniques can work for players of all ages and designed for all situations.

You are given answers to questions like these and many more.
| | |
| --- | --- |
| | Where do I put the mouthpiece (MP) on my bottom lip? |
| | How much upper lip vs. lower lip in the MP? |
| | What do I do with the chin muscles? |
| | Should the mouthpiece point straight out? |
| | What do I do with the tongue? |
Click here for 3 free videos that answer these questions and much more…
These 12 short, fun and informative videos (plus audio files, PDF downloads of transcripts and exercises) demonstrate a universal embouchure setup and other techniques for horn players of all ages/abilities. This is especially useful information for those band directors who start all brass on the trumpet and/or who change players to the horn. Players at any level will be able to confirm, refine and improve their technique as well.
When is the best time to start working on this embouchure set up? Day one; the first moment the mouthpiece is placed on the lips. If you are a beginning horn student (looking for French Horn lessons) or most especially a band director, please start off your brass players with 2/3rd upper lip and 1/3 lower lip in the mouthpiece. Then be diligent and make sure the players keep their chin muscles flexed and not crunched up. These are just two of the "5 Must Have Techniques" from Video 1 which I expand on in later videos.
All the videos (1-11 plus "A Passionate Horn" CD) can be found on the Order page.