University Level (18-22)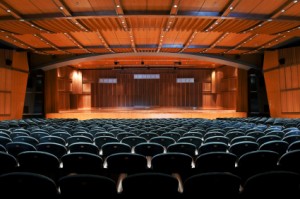 Welcome to the National Orchestral Horn Audition Competition (NOHAC) information page for ages 18-22.
Where: University of North Carolina at Chapel Hill, Hill Hall Music Building, room 107.
Map: http://music.unc.edu/about/direction
When: April 11, 2015
How: Register by emailing Andrew McAfee at andrew@hornlessons.org
For those competing to win $, participation fee is $50, payable by cash or check made out to Andrew McAfee and sent to 6135 Westglen Drive, Raleigh, NC 27612.
The fee is $50 to compete for top prize of $500 or the pot (total amount of participation fees up to $500). Example, if there are 6 people competing (6 X $50 fee), the winner takes home $300. If there are 10 or more competitors, the winnings are $500. You can attend the masterclass for $10 as an auditor and also play in the rounds too. You just won't be eligible to win $. If an auditor wins the overall prize, no cash prize will be awarded.
You may pay via PayPal by buying $50 or more worth of videos on the order page.
All the videos (1-11 plus a video for Band Directors) can be found on the Order page.
Audition list:
I am happy to announce that I now have all the NOHAC excerpts available in PDF form for a nominal charge of $5 for each bundle (High School or University).
If you haven't compiled your NOHAC book of excerpts yet or would like to confirm the ones you have are correct, this is a great way to possess exactly what you need for the audition (and in the editions major orchestras use).  Not all of the NOHAC excerpts are on www.hornexcerpts.org but are available here.
The quickest and easiest way to receive them is to purchase any $5 video from my website (kind of a 2-for-1 deal).
http://www.hornlessons.org/order
Then send a message with your purchase saying which list you would like to receive (High School, University) and I'll email you the link so you can immediately download the PDF's.
If you are really busy and would like me to do all the work printing out and snail mailing the hardcopies to you, just purchase the "Online Videos 1-11" for $35
(3rd from bottom of page at http://www.hornlessons.org/order).
Include your address in the online order or email me your address and I'll snail mail them to you immediately.
If you don't want to do PayPal, just snail mail me the $ and info:
Andrew McAfee
6135 Westglen Drive
Raleigh, NC 27612.